Sable Camp is Situated at the southern end of the MalaMala Camp in a prime elevated position overlooking the Sand River and surrounding bush. Sable Camp is an ideal retreat for the more reclusive traveller who prefers privacy and exclusivity. The Sable Camp accommodates 14 guests in 5 luxury suites and the Lions Den - a 2 bedroomed, spacious luxury suite with magnificent views, accommodation 4 guests.
Sable Camp has a truly colonial feel enhanced with modern comforts. A library with satellite television and internet connectivity give one the option to stay in touch with the world whilst the intimate safari bar, swimming pool and large wooden deck surrounding the camp provide the platform from which to admire the unimpeded views that make the Sable Camp experience so rich and interactive.
A dedicated team of staff are on hand to make sure that every need of our discerning guests is taken care of, whilst our highly qualified rangers and trackers continue to present close contact viewing in the diverse wilderness that is MalaMala Game Reserve.
The Sable Camp does not accommodate children under the age of 16, unless the entire camp is reserved exclusively at the respective charge.

Amenities include:
Separate "his" and "hers" bathrooms per bedroom with hair dryers, bath robes and heated towel rails and toiletries.
Insect proof screening on all windows.
Mini bar in each bedroom.
Mini safe in each bedroom.
Daily New York Times Fax.
Maximum of six guests per game viewing vehicle.
No fee satellite interconnection, and direct dial telephone service, fax and e-mail facilities available.
Filtered swimming pool.
24 - hour electricity air-conditioning and heating.
Gymnasium.
Safari Boutique.
Wine Cellar.
The Monkey Club - Video Den/Library.
Tea and coffee making facilities in each bedroom.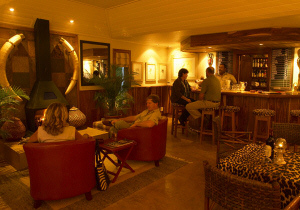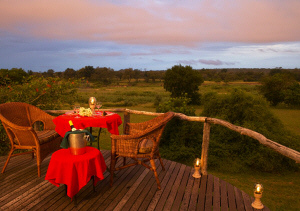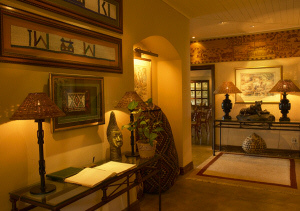 Cape to Cairo, LLC  African Business and Adventure Travel 2761 Unicorn Ln. NW    Washington, DC 20015 tel 800.356.4433 202.244.5954 res@capecairo.com