Impalila Island Lodge is our recommendation for a quiet place to relax after the frenzied pace of a Botswana safari. Impalila provides excellent access to the Chobe National Park, while avoiding the crowded conditions that are growing up there as a consequence of the proliferation of lodges in Kasane.

Impalila Island lies in Namibia, at the delta formed at the confluence of the Chobe and Zambezi Rivers near Kasane, and is reached by a short trip from Kasane via boat or by charter flight from Livingstone or Victoria Falls.

Impalila Island is a water based lodge, and activities principally center on things that can be done by boat, Including fishing, mekoro trips and Chobe gameviewing by boat. In addition, fine walks are available, including bird walks, and walks to visit the local village.

The lodge itself is built around a large ancient baobab tree, which forms the focus for the dining and lounge area. The public areas are tastefully and colorfully decorated with sculptures and painting of local wildlife.

Food is superb and internationally inspired. Service is relaxed and friendly, and activities are organized to suit your schedule - even at the spur of the moment.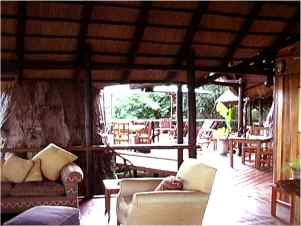 Lounge looking through to the dining / deck area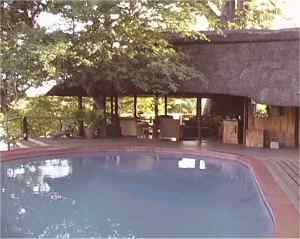 Pool, bar and lounge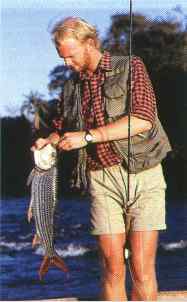 The location is world renown for fishing, particularly tiger-fish and, when in season, bream.

While national parks and game reserves are all around, there are local farming villages are nearby. Mekoros are still used as transport for the local villagers.